Folks.... I used system this very little on my tin can to have an alternate display at the cockpit steering station using my good old Ipad Air. I don't know if other MFD units will do this, but my Garmin 7610xsv will wirelessly connect to an Ipad via the built-in WiFi. Anyway, it all worked fine other that some glare issues in direct sunlight....but I finally decided that I wanted a more permanent solution to went full bore with fully functioning Garmin 942xs that has power and is wired into my main 7610 so I have full function and redundancy. Plus the display of the Garmin is better in the sunlight.
Anyway.....for sale is: The Lifeproof Case for the Ipad. The RAM suction cup mount and the spring loaded bracket that holds it all. The RAM suction cup system will hold fast on any smooth surface. These first four pics are of how I had it all installed on the tin can bulkhead and the other pics are of the actual items that I have for sale. Note: this does not include the actual Ipad. Anyway, it works well if you have an Ipad Air that you want to use as an alternate display. $50 including shipping to the great 48 gets it all. Forum members with 10 or more posts get preference. (just to weed out the lurkers). Pay Pal Preferred. If you are a regular here then I'll be happy to send it to you to inspect before you remit payment. Condition..... 9 out of 10.
As was installed on my Hewes. Note that I did have a safety line to one of my launchers, but the RAM suction cup system never failed even in rough water and trailering.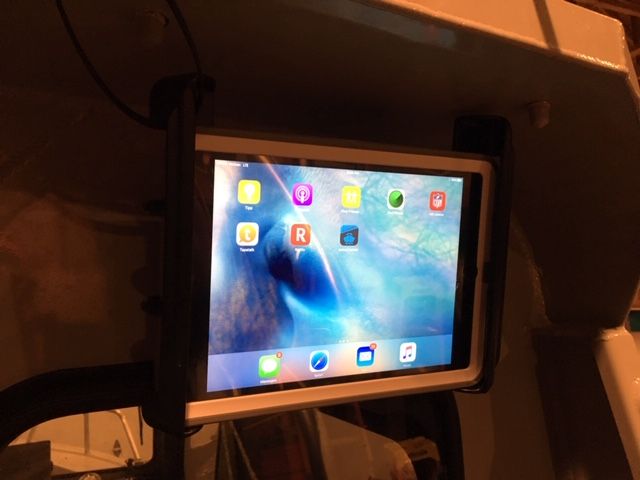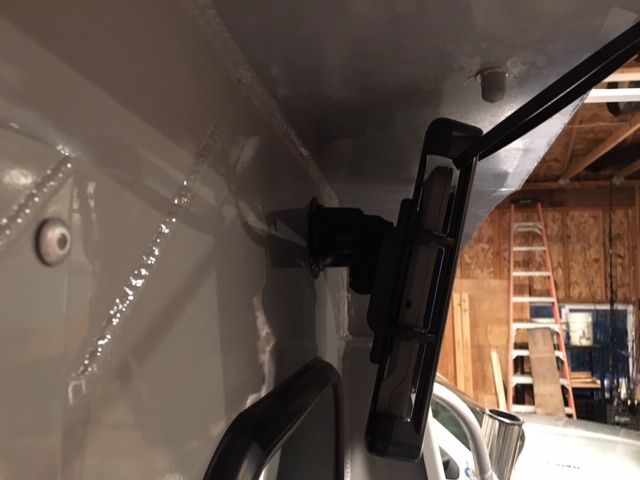 What's for sale: